Relax and live the good life.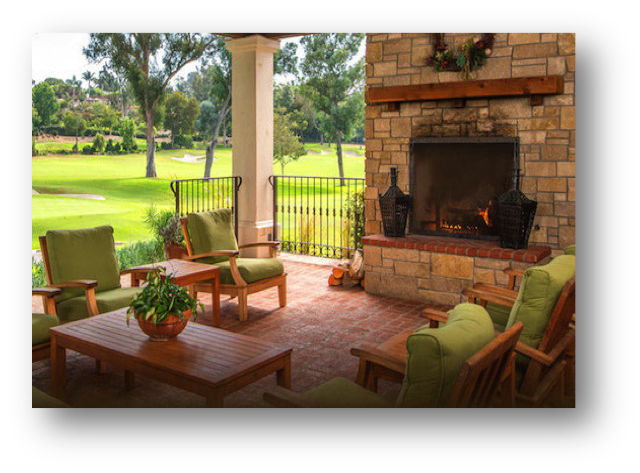 Rancho Santa Fe Golf Club, set amongst majestic eucalyptus trees and meandering trails feels like an extension of the beautiful estates surrounding the golf club. It is a casually elegant setting where good friends can enjoy a cold drink after a round of golf on a warm summer afternoon or delight in the myriad of culinary options while sitting on one of the beautiful patios overlooking our memorable golf course. Whether you're celebrating a special occasion, entertaining friends, enjoying an intimate dinner, or hosting a business meeting, Rancho Santa Fe Golf Club offers the ultimate setting, the finest culinary experience and impeccable service to fit every occasion.
The Rancho Santa Fe Community surrounds its beautiful, majestic golf course known as the Rancho Santa Fe Golf Club. Nestled alongside this bucolic enclave, the club offers breathtaking views of its botanical surroundings.
Our staff is dedicated to providing its members and guests a first-class golf and dining experience in a relaxed, informal setting that keeps with the rich tradition and ambiance of the Ranch. You will find dining accommodations that will fit the need of any occasion. Whether you are looking to enjoy a nice meal with family and friends or host a large party in one of our private spaces look no further. Our social calendar is always very active, with theme dinners, holiday celebrations, cooking classes, wine tastings, happy hours and more. At Rancho Santa Fe Golf Club you have every opportunity to connect with other members, or reconnect with family and friends.